Support Your local businesses, directly.
You know that we print all of our products ourselves, but we also offer this service for other businesses too.

The effects of COVID-19 touch everyone - and we've heard so many businesses say that their customers want to support them, but may not know how. You don't need an e-commerce presence, and you don't need to risk cashflow for inventory.
Whatever your problem, we are here to solve it. We are offering a ZERO COST solution to capture support income. There is ZERO RISK.
Send us your design (1 color front print).

We list it for sale here. You share the link!

We send you weekly payouts for the products sold.

We sell the product for $25, you get $12.50 from each sale.

Once you sell 12 shirts, we fulfill those orders and ship

directly to your customer. If less than 12, we will fulfill once

stay home orders are lifted.
No upfront costs for you, no inventory.

Generate income instantly.

Raise brand awareness and give patrons a way to support.

Encourage community support.

Printed on retail quality Bella Canvas unisex tee.


We handle all customer support and order fulfillment.
Send us an email to get started. We will reply with all the relevant info like shirt color options, print colors, mockups for approval, etc.
UPDATE: APPLICATIONS CLOSED. WE ARE NO LONGER ACCEPTING NEW PARTICIPANTS AT THIS TIME.
Going Directly to Small Businesses!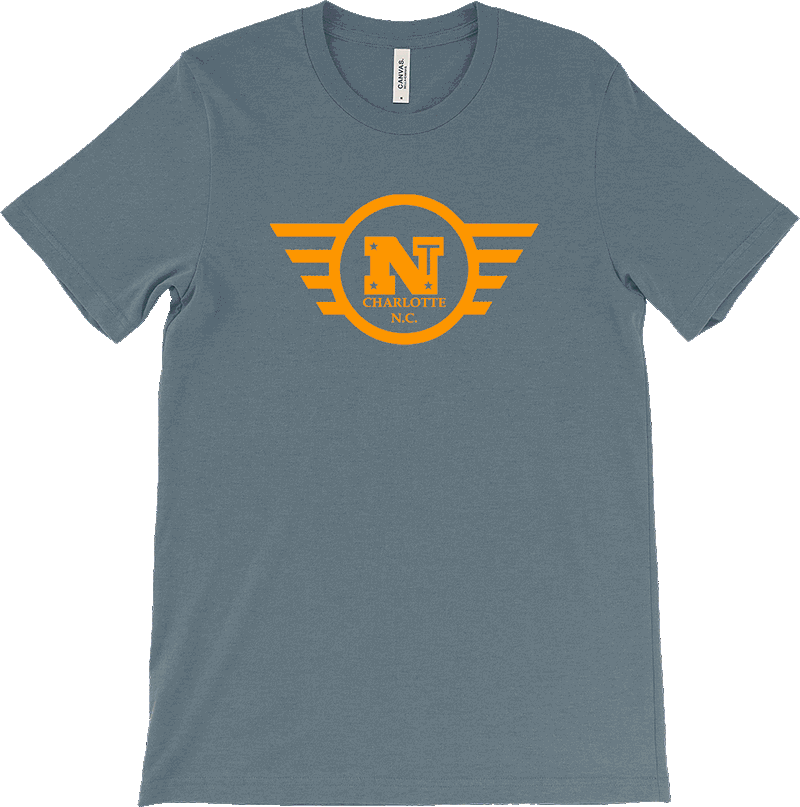 All good things must come to an end!
To those who purchased, thank you on behalf of ourselves and all the businesses represented. To the businesses, creators, artists and the like that participated, it has been a pleasure working together while we navigate this uncertain time.

It's bitter-sweet for us too, but our Here For Good initiative has ended. The spirit doesn't have to! In 6 weeks we all pumped almost $46,000 dollars into our local eco-system! Everyone's support of these awesome folks in the form of a t-shirt went a long way for many. Morale was boosted with every each showing of support, while weekly payouts of purchases helped many participants pay bills and stay afloat. It's an all-around cheers to all y'all!
Share this link and help us make a difference for our beloved local eco-system:
https://stzlife.com/collections/hereforgood

Share this page with your friends. Tell your favorite businesses, artists, organizations, etc. about this zero cost, zero commitment, zero risk opportunity. Support them if you can by making a purchase. Share your purchase on social media and tag us all! We're all in this together!
Send an email to info@inkfinityprinting.com. We will reply with a link to the shirt color options and asking for the print file. Then we will get the mockup dialed in. Once approved, we list it for sale here. We will send a weekly sales report to every participant as a group so you can see where you stand, and will follow that email with weekly payouts to each.
UPDATE: APPLICATIONS CLOSED. WE ARE NO LONGER ACCEPTING NEW PARTICIPANTS AT THIS TIME.

When will orders be fulfilled?
This is a preorder sale. BUT, once 12 of your shirts sale we will fulfill those orders weekly. If 12 of your shirts don't sell right away, don't worry! We will still fulfill all remaining orders once stay home restrictions are lifted and we can return to our normal workflow.
BIG Thanks To Rockford Art Deli!
The awesome folks at Rockford Art Deli inspired us to take this initiative. They are offering a similar service which is helping many businesses in their community. Without their advice and blessing, this may have never come to fruition. Thanks, RAD!